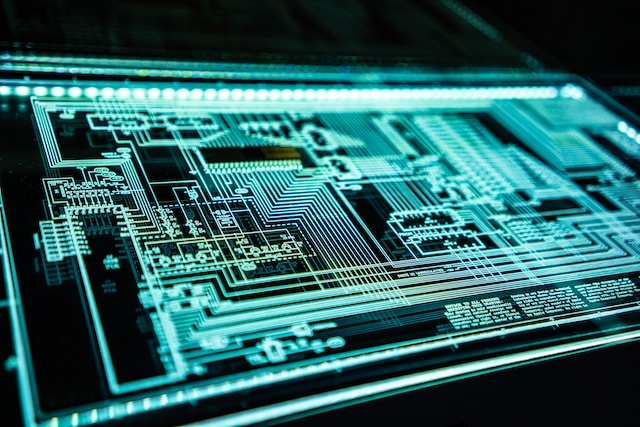 Navigating a world that has evolved so much technologically can be a feat that is overwhelming, especially for the elderly. With these advances comes a new genre of people who have found ways to take advantage of those who aren't tech savvy or simply don't possess the awareness to recognize a scam when they come across it. This practice is called "phishing" – which is formally defined as an instance wherein a criminal uses fake emails, calls, or texts to obtain a victim's personal information (i.e. bank account number, address, social security number, etc.).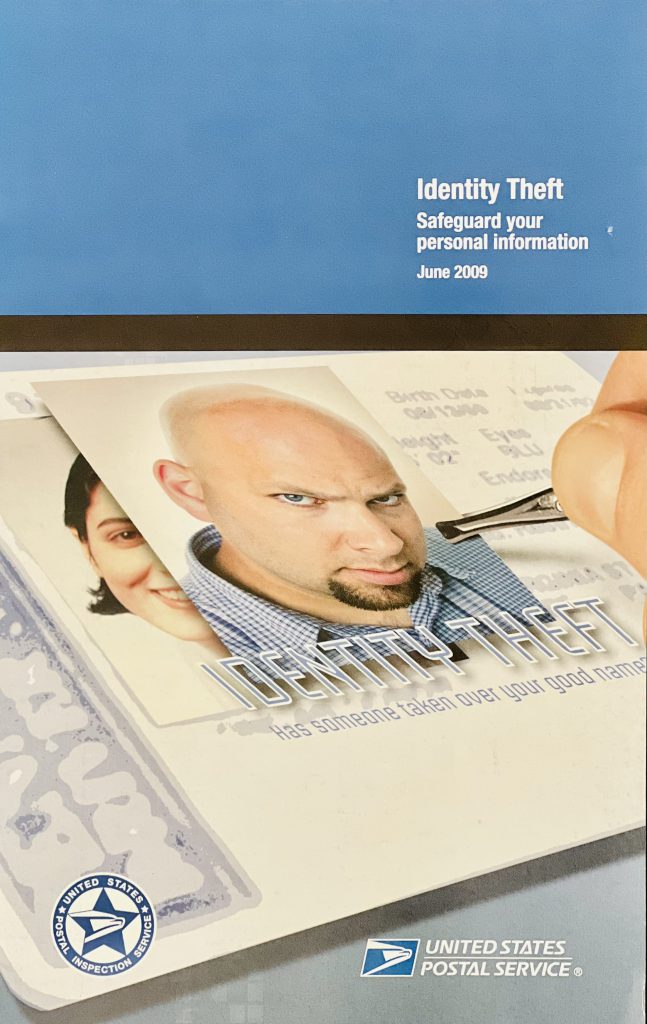 Types of Fraud
Phishing as a type of fraud is the fastest growing form of elder abuse. The elderly population is more likely to be made targets because of potential disabilities that come with age and general isolation from society amongst other things. These disadvantages leave them vulnerable to being persuaded into sharing information about themselves that they usually wouldn't, particularly if they don't have anyone around to warn them that this is a possibility. Hence, it is important to inform the elderly in your life about who they should and shouldn't trust when being contacted virtually. Even those who seem as if they have good intentions can be easily outed as scammers if the right precautions are taken.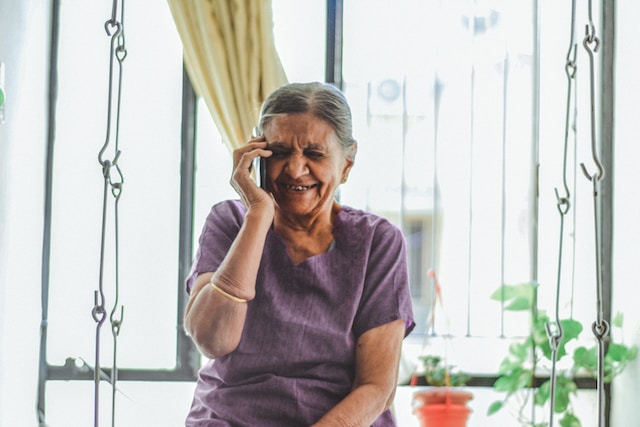 Beginning with the most frequent of these offenses: falsified phone calls. These can be trickiest to deal with because they involve directly contacting the victim and putting them in a spot where they have to verbally reject someone's advances. For the elderly, this scenario can be an overwhelming experience that potentially leads to them giving up information in order to get the caller off their back. When bombarded by someone insisting they can offer help or provide benefits, it may be socially challenging to navigate getting out of the situation.
The easiest solution is to teach them to hang up on anyone they don't trust asking them for unprompted personal information. If the call is one they did not make and is from a number they don't recognize, it's best to assume they're a telemarketer or worse. In either case, it will save them from wasting time or getting scammed if they ignore the calls entirely. Most of their important, relevant callers such as the doctor will leave voicemails to let them know they should call back. Anyone else typically will not bother to go to those lengths.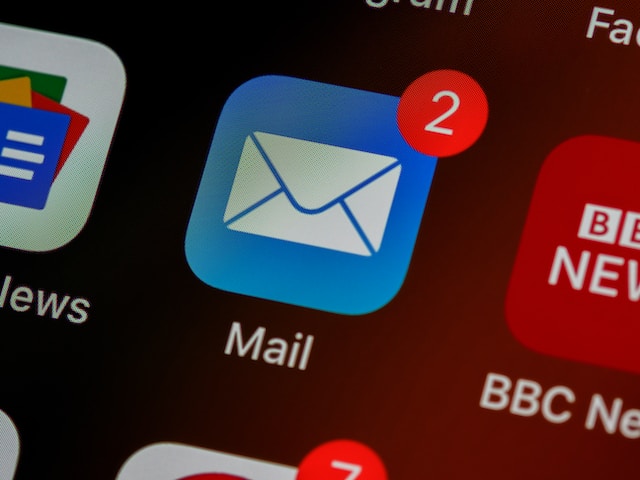 The same mindset goes for scam emails or texts. The first red flag to look for in this instance lies in the email address or phone number used to contact you. More often than not, there will be something off about them – maybe the spelling is strange or the website they claim to be using to reach out sounds fake. It's important to avoid clicking any links that have been sent from such people. This is how they mine for information like passwords or even give the computer a virus without your knowledge. Always look up any organizations that contact you before trusting what they've sent out. People online may already be aware of their scam and can help you further avoid them. There are plenty of examples of what phishing looks like to reference on the internet. Becoming familiar with these may help prevent falling for one.
What To Do When You Fall for A Scam
There will be times, however, where it all feels too real and you or someone you know falls for this scam. Once you've given them your information, all you can do now is prevent them from taking too much advantage of what you've provided. If it was a bank account number, then freezing said account would be the logical next step. If it was your social security number or any other means of personal identification, it's advisable to report it to an appropriate legal agency who can help figure out what can be done. Below is a table of contacts you can reference if you ever find yourself in this position. It's pertinent to act quickly once you realize you've been phished so as to avoid getting too deeply involved in a scam.
Article Written by: Ryshel Constantino
Resources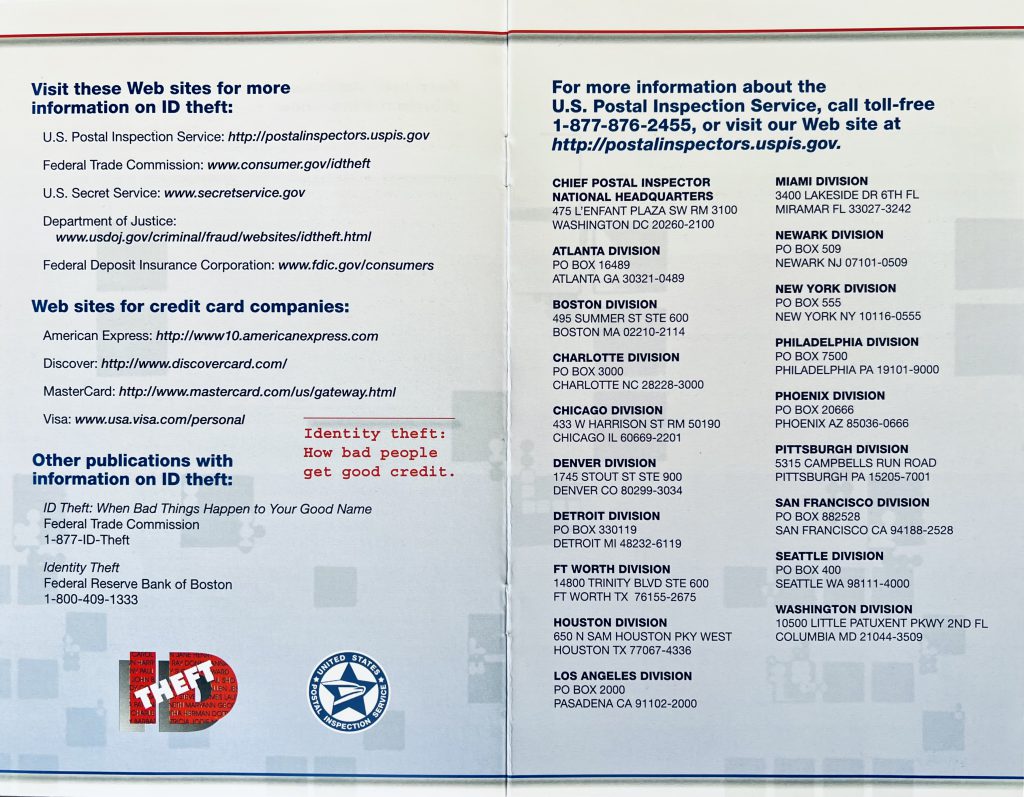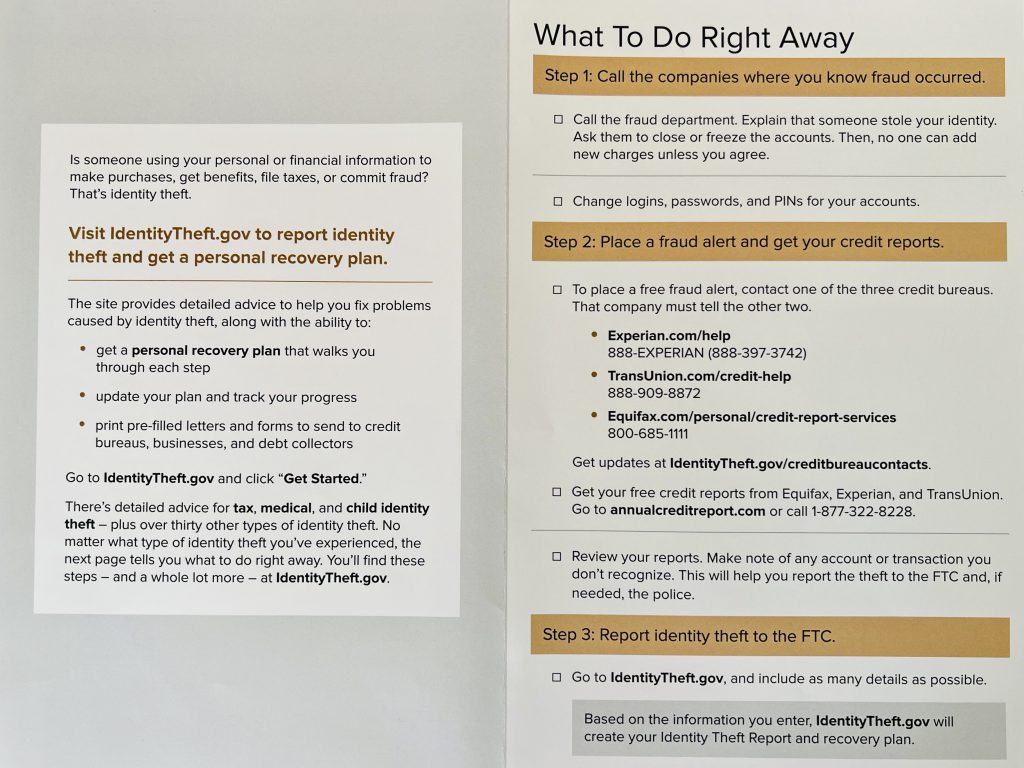 California Department of Business Oversight: Protect Yourself From Fraud
Identity Theft: What to Know, What to Do (Federal Trade Commission)
Identity Theft: Safeguard your Personal Information (United States Postal
Service)
Photos: Contributors from Unsplash.com
Adi Goldstein

Akshar Dave

Alexander Andrews

Brett Jordan

Richard

rc.xyz.nft gallery

Nick Fewings (Cover Image)