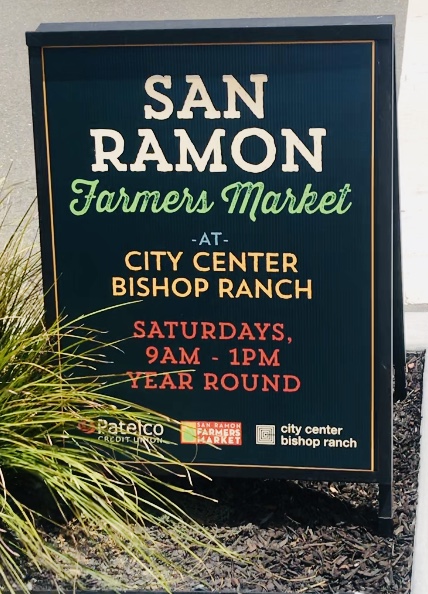 It's Saturday and we are here at the City Center to check out San Ramon's Farmer's Market. We are still 10 days away from June 15 but I'm pretty sure that everyone has been anticipating for the full reopening and can't wait to enjoy the summer.
This place is different from other farmer's market because of its good vibe and high energy. They have a variety of booths with lots of cool stuff. They got live music and a good selection of food trucks including Persian wraps and even an oyster bar. Of course, the farmer's market is also a place to get only the best organic fruits and veggies and fresh flower arrangements from local farmers and nurseries around the Bay Area. They also have booths that showcase mouth-watering desserts and pastries, craft beers and refreshing summer drinks. If you just want to shop, they have vendors of special soaps and oils, fancy jewelries, masks for kids and adults, and even a knife sharpening booth.
For people who still feel locked in their homes because they live by themselves or need assistance to get around, worry no more. Your Angels Heart Team is here to help. We can provide companionship and transportation services so you can enjoy life beyond those 4 walls. Leave it to us and we will make sure that your needs are not left behind.
Until next time my friend, be safe and live your best life!